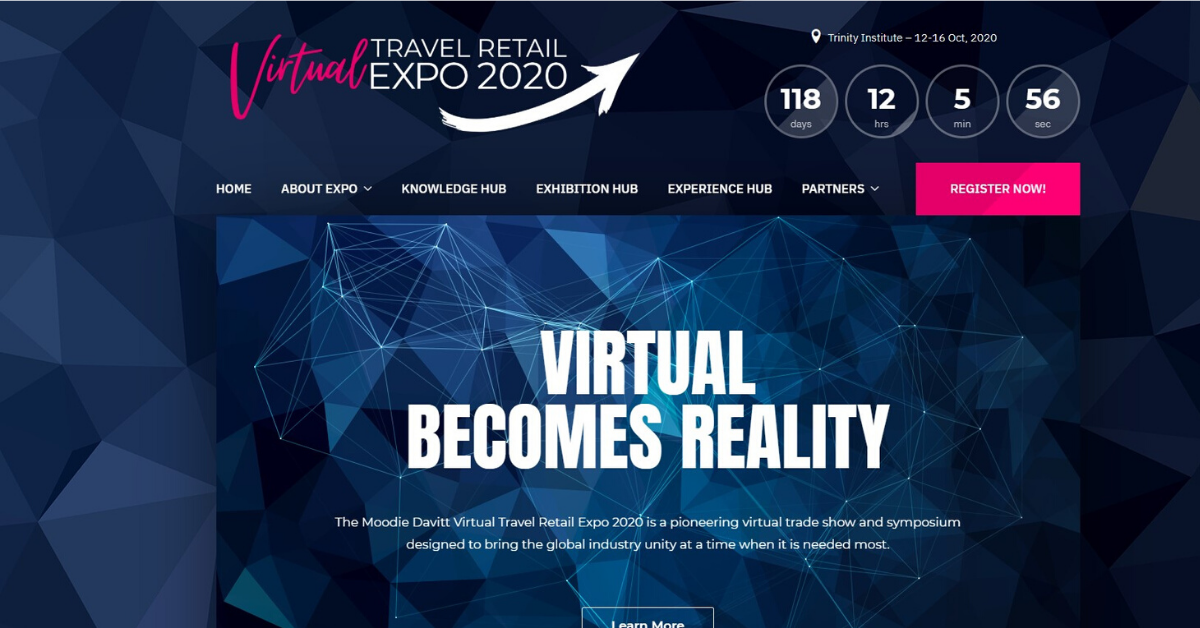 The Road to Recovery
The Moodie Davitt Virtual Travel Retail Expo is a pioneering virtual trade show and symposium designed to both mirror and enhances a real conference and exhibition, complete with Exhibition Hub, Knowledge Hub (Symposium and Workshops) and Experience Hub (an immersive engagement zone). It's a premium event for a premium audience and a world-first for our industry.
Throughout the live 5-day Virtual Travel Retail Expo 2020, the Symposium Hall and Workshop Rooms will host industry dialogue around the theme 'Road to Recovery', exploring how the travel retail channel will (or should) look in the future. Within the webinars, filmed interviews, live discussions and webcasts there will be some of the biggest names in the aviation, travel retail and F&B communities, together with key executives from outside the channel.
The powerful line-up of speakers includes our very own Heidi Van Roon and includes:
• Charles Chen, President, China Duty-Free Group
• Philippe Schaus, Chief Executive Officer, Moët Hennessy
• His Excellency Mr. Akbar Al Baker, Chief Executive, Qatar Airways Group
• Engr. Badr Mohammed Al Meer, Chief Operating Officer, Hamad International Airport
• Karen Chan, CEO, Airasia.com
• Fraser Brown, Retail Director, London Heathrow Airport
• Dag Rasmussen, Chairman & CEO, Lagardère Travel Retail
• President, APTRA And Group Chief Executive, King Power Group (Hong Kong)
• Chris Pok, CEO, Krisshop
Heidi will be speaking at the Knowledge Hub during the event. Be sure to check back often as we'll update the page with more details.

Admin
Great coverage by Mark Lane of the Moodie Davitt Report about our participation in a campaign for emerging UK no/lo spirit brand CleanCo in United Airlines Club lounges across four US airports. What an amazing team. It was an
Admin
We always enjoy recruiting through our network. Perhaps you or someone you know is interested in a temporary fragrance Beauty Advisor position at WDF YVR from April 3rd to June 7th. This opportunity is suited for someone with beauty/fragrance
Admin
Join SPARK at the 2022 Summit of the Americas. The Summit of the Americas is the International Association of Airport and Duty Free Stores annual show and will return as an in-person event! The International Association of Airport Duty