ADAPTING THE FRONT LINE TEAM FOR THIS RETAIL REVOLUTION
The roles of all customer-facing staff have become more important than ever. Market shifts that once spanned a decade have happened in six short months. The retail industry, and particularly luxury travel retail is undergoing an unprecedented revolution and we are at the very beginning of it. It is a time for retailers and brands to adapt to every customer-facing function. With retailers restructuring, the onus will be on brands to ensure a people-positive experience for their customers.
Of all the positions, the most critical role will be the sales function – without question – because this is the role that differentiates physical retail from online retail. This role does what digital can not do. This role brings the brand to life and creates that bespoke moment through a personalized experience and a genuine connection.
Meeting and exceeding customer expectations needs to remain as the pinnacle of every retail decision that guides this revolution into the future. Memorable customer moments speak of remarkable branding power. This brand power and these branding moments will prove the relevance of physical retail and the capabilities for Travel Retail to rebound. Customer-facing roles have taken centre stage. This is the time to elevate the sales profession, to invest in the tremendous weight this role holds because every item, every SKU, every brand – the entire travel retail industry – depends on this role.
What is the foundation that this role can rest on? The bedrock upon which all sales training, sales supports, sales achievements and accountabilities can rest is: TRUST and RAPPORT. These are the virtues that uphold the purposes of authentic sales environments.
How can these credible objectives be best supported in a time of intense uncertainty?
#1. Customer-facing staff need to understand the new "Why".
In broad strokes, it can be assumed that customers are either treating themselves or treating a friend. Sentiments and priorities change in a time of crisis, therefore behaviour changes.
Staff need to engage and develop their sixth sense and accurately align with the customer's purpose for shopping. Accurately respecting the "why" gives permission to engage, an early connecting point in the conversation provides a soft landing in the early seconds of the sales cycle.
#2. Next Staff need to solve "How" they might best engage with a customer.
The short answer is: "safely and effectively".
Newly implemented safety protocols have dramatically disrupted retail practises in the immediate term. Front line staff have needed to incorporate the measures quickly and proficiently. Professional credibility depends on having achieved a certain comfort level while accurately observing every detail.
The wearing of a mask and gloves and observing adequate physical distancing while also following the arrows on the shop floor are very tricky new work habits. Staff who have previously relied on a multisensory sales process that included taste, smell or touch now rely on the sense of sight and sound only to create those bespoke customer experiences. Done right, trust and rapport will be built as these engagement fundamentals are mastered. It still possible for the sales progression to follow as a healthy interchange once the initial hurdles are overcome.
This new sales style needs to find a comfortable balance. The more the sales team can build trust and rapport with the customer early in the dialogue, the less noticeable are the distractions that we never gave a second thought to six months ago. It is imperative to stay sympathetic to the sales staff because no one we know has needed to operate with these measures before. This format will become more comfortable and less distracting as the world adapts to new retail standards. Staff will need training and support and a culture where learning is encouraged.
Staff are navigating new customer objections and humbly learning new ways of selling. If the customer is on the sales floor, then there is permission to perfect these new ways of connecting. These connecting opportunities are precious, managers and leaders need to hold a magnifying glass over this B2C moment and study it and play it back in slow motion for maximum learning. Managers must learn from it and multiply what works until it becomes second nature and moves this retail revolution forward in a successful direction.
These new skill sets among the luxury sales staff will define the top tier performers in their trade. Solving how to convey the brand ethos and how to strengthen customer loyalty and how to measure a new ROI will define the new era of retail. This list of requirements will continually trend with customer sophistication because we are no longer just selling to get a till ring, the new era of sales teams will be building brand connections to last a lifetime and engagement across all retail platforms, 24/7 and around the globe.
Professional presentation and the bespoke marketing moments need to validate the shopping behaviour of a consumer demographic that is globalized and transacting across multiple retail channels. The customer expects a consistent brand experience at 2 am in the airport and at 2 pm in the local department store and at 7 am on their digital device. Customer-facing staff need to develop a whole new toolkit to effectively manage the buying decision and brand experience.
A seismic shift will take place for confectionary, for liquor promotions and tastings and for beauty HPP's and SPP's. In addition to price and product, customer expectations will also include entertainment. Interactive displays that customers used to engage with have quickly been replaced by no-touch engagements that resemble performances to delight the customer through sight and sound and atmosphere. Promotions will be about entertainment and branding moments and may include actors, musicians, mime artists, visual artists, comedians, flash mob choirs, digital screens, live streaming, omnichannel presentations and live performers. Agencies and brands will think more in terms of stage performance and activation. Individually packaged tasting samples or single product sampling will become the norm, and easy to open design and an easy and safe distribution idea will shape the tastings and experiential retail of the future.
The instore experience and promotion may very well move outside the lease lines into larger gathering spaces, higher stages, and larger sound systems. It is true, the memorable brand moment will include some larger than life experiences to build persuasion and brand power.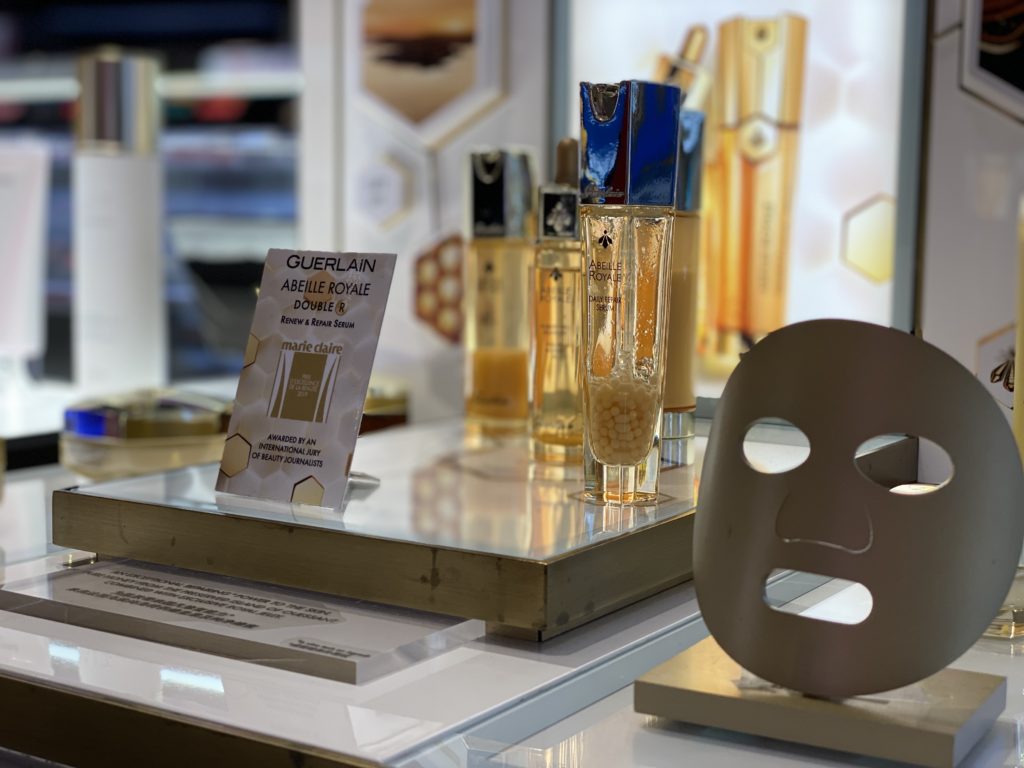 #3. Customers have a stronger sense than ever of "what" product they are looking for.
Once a customer is in the store, they are often well along the sales cycle for a certain product or a specific brand. Digital platforms have quickly adapted to a consumer that is spending more and more time online. Ecommerce is saturating online experiences with information, with pricing and with digital engagement. Consumers by and large are self-branded through digital options. They have a strong idea of what they are looking for in physical retail.
For travel retail, this means that customer-facing staff need to better pivot the conversation between online and offline channels while staying brand loyal. This digital conversation on a physical retail floor will probably be among the biggest adjustments for retailers. The bigger picture needs to be kept in focus because in doing so, everybody wins. The sales staff will also have a more credibly opportunity to pivot the sales decision back to the shop floor by staying in a comfortable conversation with space to explain the benefits of shopping in person.
Brands, retailers will be challenged to create unique airport only promotions. Staff need to anticipate higher demand for travel exclusives and prepare for longer dwell time around airport only experiences.
Luxury retail customers bask in the exclusivity of travel retail, not just from a product and price perspective, but from the perspective that airport shopping is exclusive and hard to get to.
It is an important daily reminder for staff, that the customers today have been looking forward to being in this space and are ready for an experience that only an airport can offer.
#4. Who" will be on the customer-facing team? The skills that will define our new era of customer-facing staff will not just have previous retail and leadership experience.
The roles now will require adaptability, technological savvy, business/brand management and development, sales literacy, sales excellence, goal setting and report writing, multi-cultural paradigms and a globalized world view. Brands will have all the say on who sells or represents their product.
Retailers will interview skills and will screen for qualities such as teachability, creativity, team spirit, adaptability, and resourcefulness.
IN SUMMARY: Travel Retail has all the fundamentals in place for a strong and successful rebound, this channel is known as a darling in retail. It will take skill and heart and patience and collaboration among all stakeholders to lead the customer journey into the new retail revolution.
Beginning signs are positive and consistently showing that customer penetration is higher now and that that spend per customer is also up. The proliferation of thought leadership is also proving there is much skill, desire, and commitment to collaborate.
The vivid vision for a better future compels us to stand tall and to lock arms and to move forward through the rubble with every ounce of energy that will contribute to the greater good and enjoyment for all.
We are not just defending our workplaces, but also the values that make this world a village.
The importance of the sales function is at an all-time high, not just for supporting an integral sales progression but also for investing in the life-time value of the customer.
We need to be mindful that the current setting is less than ideal, retail is in disarray (if not the shambles) The entire supply chain is disrupted from production to logistics, to buying, to merchandising, to operations, to plexiglass barriers, arrows on the ground and masks on our faces.
More than ever the human condition is what gets us through the mess. Humanity is tuned to soft signals that help us forgive and accommodate. This pandemic is a global event, we can take the view that it has devasted economies and industries, or we can view this as one of the most unifying events in world history. Empathy is a deep appreciation for the shared experience. The entire world is tuned to more kindness and meaningful interactions that soften the moment and that encourage progress.
Author:
Heidi Van Roon M.B.A. CPHR SHRM-SCP
Founder & President for the SPARK Group of Companies
Heidi gives voice and leadership to Sales and HR excellence for Luxury Retail. Her no-nonsense approach has proven savvy, effective and genuine. Heidi combines an analytical, practical and caring approach that is focused on connecting customers with brands that they love and in a way that digital can't. Heidi's leadership style is founded on well-informed context, courageous and creative collaborations, bespoke promotional programs, and genuine heart. SPARK has been named North America's most professional and highest performing sales team by some of the world's most prominent luxury brands.
Admin
Great coverage by Mark Lane of the Moodie Davitt Report about our participation in a campaign for emerging UK no/lo spirit brand CleanCo in United Airlines Club lounges across four US airports. What an amazing team. It was an
Admin
We always enjoy recruiting through our network. Perhaps you or someone you know is interested in a temporary fragrance Beauty Advisor position at WDF YVR from April 3rd to June 7th. This opportunity is suited for someone with beauty/fragrance
Admin
Join SPARK at the 2022 Summit of the Americas. The Summit of the Americas is the International Association of Airport and Duty Free Stores annual show and will return as an in-person event! The International Association of Airport Duty