March 2020 Travel Retail Market Update
We stand with you as our industry is brought to its knees.
Who could have anticipated the extent of our global crisis and the extenuating impact on travel retail? We are dealing with unprecedented challenges in scale and in scope that are changing our world. As the events will continue to unfold we have no choice but to adapt and respond. Last weekend I had to issue layoff notices to all our staff, one of the most difficult tasks in my career so far. The writing in this issue is coming from a place that is raw and honest.
It is a time for solidarity and for applying the best version of humanity to business leadership. With this opportunity to care and to lead we are no longer competitors but peers around the tasks that will support an integral recovery. It is essential to keep focus amid the paradox. On one hand, we have vibrant and capable resources evidenced by strong and continuous growth over many years and on the other hand, we have complete paralysis of the industry due to no flights, no customers, a reeling global economy and unprecedented uncertainty.
Travel Retail can rebound and it will once the building blocks such as airports and airlines receive the necessary boost from governments. There is an order to a successful retail recovery, the immediate building blocks are a combination of 1) lifted travel bans; 2) government support for airports, and 3) government support for airlines.
Airports
The US 10B stimulus package for airports is a start in the midst of historic health and economic crisis. Understandably the IAADFS has joined with industry associations to appeal on behalf of vital ancillary stakeholders that are not clearly named in this benefit or are perhaps too far down the priority list at this point.
https://www.moodiedavittreport.com/us-relief-package-to-provide-us10-billion-to-airports/
Airlines
IATA is also appealing for funding support for airlines during a "most gravest crisis" with a projected $200 billion required to support liquidity based on a three-month travel ban and a modest recovery.
https://www.iata.org/en/pressroom/pr/2020-03-24-01/
A Call to Action
While the industry most certainly depends on the bigger picture falling into place again, it is absolutely essential for all the players, regardless of size to stand up, dig deep, dust off, lock arms and let passion, diversity and interdependence shine.
The words of Jack Welch come to mind: "Never miss out on an opportunity, like a good recession". Along with the reasons to grieve, there is also reason to summon leaders in every corner of the industry to ramp up and to engage. Our call is therefore to industry partners, corporations, associations, businesses, peers and individuals who are choosing the latter. Every effort matters.
With our sights set on the industry's ability to first manage and then rebuild we find ourselves within a most unusual window of opportunity for catching up and for setting the stage and for making things right. This unusual PAUSE button creates space and time for some seismic upgrades to systems and processes that support better efficiencies. At SPARK we are also adapting and applying our strengths where we can contribute now and in the next months. These will be communicated as a SPARK branded promotion in another email and will cover these bullet points:
Unprecedented B2B offers committed to best price and best service AND best sales outcomes
Pro bono sales consulting and employee compensation design for interested B2B accounts
Committed investments into our sales culture and talent assets such as staff and candidates
Committed investments into our intellectual and intangible assets
Continued commitment to corporate citizenship through generosity to staff and to our communities
Market Updates:
The purpose of this email broadcast is to pass along some industry information. In the face of weaknesses and threats, we are choosing to focus on strengths and opportunities. Yes, I believe in the strength of the Travel Retail Industry and I believe in the opportunity of a recovery followed by continued growth.
All things considered, I am forecasting that the industry will have rebounded to previous levels by the end of 2021 and that the IATA forecast for doubling air passenger numbers will continue to chart a positive PAX trend over the long term. (More detail below). I also believe that borders will be open within three months and travel restrictions lifted by July 2020. I am happy to stand corrected – this projection is really just that, my best guess.
Hopefully, you will find these nuggets helpful in an attempt to work towards shared goals and interests in this highly fragmented and highly regulated and yet highly interdependent industry. Caveat: the links assume that construction and capital projects at airports will continue uninterrupted, articles published prior to the COVID-19 outbreak may no longer reflect the future market patterns, or simply delay the timelines by the period of recovery.
First: There are rays of hope in the midst of our current situation that there is a foreseeable end to crisis.https://www.goodthingsguy.com/opinion/coronavirus-15-good-news-stories-from-around-the-globe-show-things-do-get-better/
Second: IATA predicted in 2016 that air passenger volume could grow annually in the range of 2.5% – 3.7% from 3.8B in 2016 to 5.8B – 7.2B in a best-case scenario by 2035. The actual global PAX count for 2019 was 4.54B. Considering the current impact and the anticipated recovery period, these targets will likely be achieved between 2037 – 2040 when the growth trend will be positive.https://www.iata.org/en/pressroom/pr/2016-10-18-02/With the help of substantial government support and barring any other setbacks, the global PAX range of 5.8B – 7.2B is probably achievable in 2037. It can be anticipated that the number of air travellers will continue to grow and travel retail by extension will continue to benefit from a positive PAX trend once we are through the worst of the current situation.
Third: Substantial capital projects are underway at major airports including additional gates and expanded retail space. For now, construction has remained as an active industry. For example:
YVR – Dufry
Pier D expansion project in the International Terminal. Currently postponed, but anticipated for 2020, there will be eight additional wide-body gates operational in the International Terminal. All these passengers will be going past shop 3 and through shop 1 and past shop 14 before reaching their gates in Pier D. In addition, Dufry YVR will open a new shop in Pier D, estimated at ~ 1,600 sq ft and will include Beauty, Confectionary and Liquor, the setting for the store will be among other high-end retail and unique Food and Beverage concessions. YVR also has the most direct flights to mainland China per week out of any airport in Canada, the US and Europe and is a favoured connection to Asian destinations for Latin America. The peak hours are typically 10 am – 2 pm and the second peak period is 10 pm – 2 am. Brands testing midnight coverage show a positive ROI that far outpaced the Y/Y sales trend during the daytime period. The midnight opportunity cannot be overstated, please ask us for a presentation.
https://www.yvr.ca/en/passengers/construction/major-projects/terminal-expansions/international
A total of 9.2B of capital projects are on the books for YVR with a projected annual passenger growth rate from 25M currently to 36M in 2035.
Montreal's Trudeau airport – Duty-Free
About $2.5 billion will be spent in the next five years to add 10 to 15 gates to the airport and the completion for the second phase of an additional 10 – 15 gates is projected for 2030 for a 30-per-cent increase in the airport's total capacity.
LAX- DFS
Los Angeles International Airport is poised for an expansion that could add up to two new terminals and nearly two dozen new gates to help handle the influx of travellers headed to the city for the 2028 Olympic Games.
https://archpaper.com/2019/04/lax-expansion-2028-olympics/
https://www.latimes.com/local/lanow/la-me-ln-lax-expansion-new-terminals-20190405-story.html
https://www.cnbc.com/2019/05/31/lax-airport-is-getting-a-14-billion-makeover-and-new-happy-face-machines-to-rate-satisfaction.html
JFK – Duty-Free
The expansion at Terminal 4 is expected to be complete with Delta consolidating its operations in early 2023. The $3.8 billion Terminal 4 project will modernize and expand the existing terminal, adding more than 500,000 sq. ft of retail space and 16 domestic narrow-body gates.
http://www.airport-world.com/news/general-news/7518-new-jfk-s-t4-to-undergo-3-8-billion-redevelopment-as-part-of-governor-s-vision-for-airport.html
EWR – Duty-Free
Terminal B will be replaced by Terminal Two, which is in the middle of a $35 million design phase and a projected completion in 2022. The expansions will host a total of 33 gates (which can be expanded to 45) and will encompass as much as 1 million square feet.
The old terminal will be replaced with Terminal One, a gleaming, 1-million-square-foot $2.7B building just south of Terminal A is expected to open in two phases in late 2021 and late 2022.
EWR expansions include a walk through Duty-Free Shop projected to open in 2021 in the current Terminal C to substantially expand the current Dufry footprint.
SEA-TAC
This long-term project, with an estimated completion date of 2024, is designed to create space for new dining and retail businesses throughout the airport.
https://dailyhive.com/vancouver/sea-tac-airport-international-terminal-expansion-aerial-walkway
Toronto Pearson International Airport – YYZ
Toronto Pearson serves 49.5M passengers and forecasts indicate 85M passengers annually by 2037 Pier G is required to provide additional transborder capacity.
https://www.passengerterminaltoday.com/features/toronto-improves-terminal-connectivity.html
www.passengerterminaltoday.com
Toronto Pearson is Canada's largest airport and the most internationally connected airport in North America according to OAG.
Fourth: Buying trends:
Makeup – the global facial makeup market is expected to rise from approx. 9B in 2018 to 14.33B in 2026.
https://www.openpr.com/news/1783166/global-facial-makeup-market-2019-2026-industry-analysis-by-kao-corporation-henkel-l-brands-natura-clarins-group-the-est-e-lauder-companies-inc.html
http://www.sbwire.com/press-releases/womens-cosmetics-market-is-thriving-worldwide-loreal-p-g-estee-lauder-shiseido-1284484.htm
Confectionary – ranks highest among TR impulse purchases:
https://www.trbusiness.com/regional-news/international/m1nd-sets-five-things-you-need-to-know-on-impulse-purchases/180411
Luxury – Chinese luxury spending is expected to double to 1.2 Trillion renminbi by 2025, that's 65% of growth in the market globally.
https://www.mckinsey.com/featured-insights/china/how-young-chinese-consumers-are-reshaping-global-luxury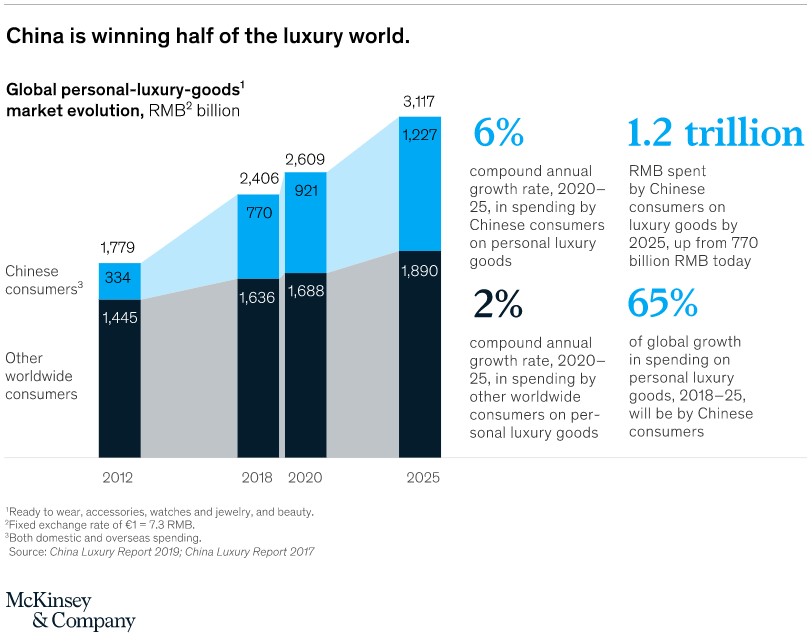 Matching Strengths with Opportunities
In light of the many debilitating aspects of the COVID-19 outbreak and in full respect to those who are affected in a profound measure, we applaud the continued action to reach out for help and also to offer support. We are in this together! Our purpose is to continue in kindness and with practical help that supports our neighbours, our peers and our front line workers.
Equally, it is essential to give voice to our values that encourage hope and that mobilize and that rally skills around a common objective. This objective is to defend our shared workplaces and thereby offer support to the economy. This is a season for the balanced approach, namely to care and to lead.
Among the most pressing opportunities when flights resume and stores open, from our perspective, is the timing for a modernized sales approach, sales training, sales coverage, sales literacy and sales sophistication that is better matched to the globalized consumer, who is at the centre of all we do. SPARK is committed to elevating the sales profession, to hold a magnifying glass over that moment in the value chain where the brand engages the customer in an unforgettable sales moment. This is the space that we want to support and educate and elevate.
In Summary
Thank you for the opportunity to collaborate, if you know of others who might benefit from these Market Updates, then please pass the information along. With the IAADFS cancelled in 2020, we are actively working with brands and retailers on one, our office is open and video calls are working well. Thank you for your trust over the past nine years. We owe it to all of you to grow and to give back as best as we know-how, it is indeed my passion each day. Steve Faber gives words to his passion in the book titled: Love is just damn good business. He defines it as: "Doing what you love in the service of people who love what you do". I think that pretty much sums up our focus at SPARK when we think of candidates, staff, brands and retailers. We really just want to be a partner in creating this joy and this meaning.
Admin
Great coverage by Mark Lane of the Moodie Davitt Report about our participation in a campaign for emerging UK no/lo spirit brand CleanCo in United Airlines Club lounges across four US airports. What an amazing team. It was an
Admin
We always enjoy recruiting through our network. Perhaps you or someone you know is interested in a temporary fragrance Beauty Advisor position at WDF YVR from April 3rd to June 7th. This opportunity is suited for someone with beauty/fragrance
Admin
Join SPARK at the 2022 Summit of the Americas. The Summit of the Americas is the International Association of Airport and Duty Free Stores annual show and will return as an in-person event! The International Association of Airport Duty