STAFFING
LOOKING FOR A FLEXIBLE ARRANGEMENT FOR ENGAGING HIGH PERFORMING SALES STAFF?
SPARK was founded on the challenge to build a best in class staffing model for luxury retail. We have taken this challenge to heart and worked tirelessly to set a standard that is above and beyond and competitive. We are in the people business and delight in a unique, relevant and friendly service model. Quite simply put: We love to build rewarding and extraordinary stories with those who love what we do. Whether you are looking for permanent or temporary supports, our team of professionals are dedicated and passionate about meeting and exceeding brand objectives. SPARK is also an expert collaborator, we have extensive experience in successfully managing the interdependent relationships between retailer, brand and talent for either short term or long-term engagements. We commit to regular on-site meetings, our staff know us and we know them.
FRAGRANCE, SKINCARE & COLOR
Staffing for Beauty brands is our core, we understand the required nuances and will look for the talent that is the best fit. Whether short term promotions or ongoing placements, we can support this category with the most comprehensive staffing model. We aim to set the standard and we work with you towards measurable and immediate ROI.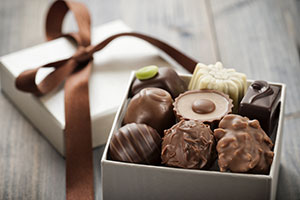 We can supply part-time, temporary or ongoing full-time Brand Ambassadors that are more than great Brand Ambassadors, they are Brand Managers. We hold our team accountable and we develop their skills to leadership levels. We focus on a highly collaborative and accountable service model by paying attention to details. This practice and commitment set our promotional model apart.
When we hire, we screen for ambition, dedication, team spirit and sales skills. Our team of well rounded and highly adaptable talent has charted consistent results for brands that expect the best. SPARK fosters motivation, engagement and accountability. We also recognize and celebrate team and individual achievements regularly.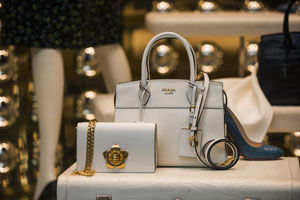 We are very comfortable in leased departments within retail locations. Our service model is actually quite specifically targeted towards this segment of HR. Our staff are sales literate and adapted to this employment format because they know they are receiving committed and professional HR supports that are location specific. Our team has charted consistent results for brands that expect the best. SPARK fosters motivation and engagement and we know the nuances that are specific to this industry and we support these fully.
WHAT OUR CLIENTS HAVE TO SAY
RETAIL ACCOUNT MANAGER
"No doubt SPARK is my most trusted go-to promotion agency. I can count on Heidi and her team to deliver favourable sales results on our major launch. We have not missed a sales target since we had SPARK promoters on board."
Retail Account Manager – Confectionery, North America and the Caribbean
BEAUTY DEPARTMENT MANAGER
"Little did I know how valuable the SPARK partnership would prove to be for supporting our company's vision to create a world-class sales team …. facilitating our category's contribution to consistent sales increases year over year for four consecutive years"
Beauty Dept. Manager – Travel Retail, Canada
REGIONAL MANAGER
"We contract agencies across 54 airports in the world. The calibre and consistency of SPARK talent was among the reasons the retail research project was approved for a second year".
Regional Manager – Retail Research, UK