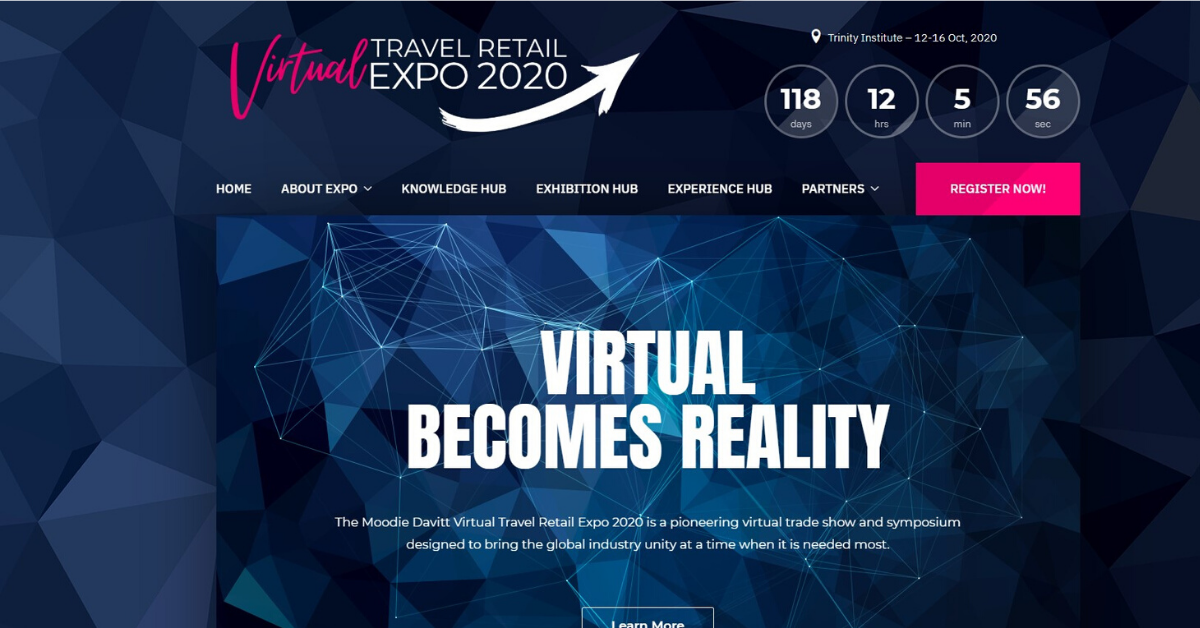 Moodie Davitt Virtual Travel Retail Expo
We are happy to announce our participation at the inaugural Moodie Davitt Virtual Travel Retail Expo. The Expo – which takes the form of a 'live' 5-day event followed by a 30-day showcase – begins on 12 October, just after the conclusion of the Chinese Golden Week holidays. It features a star-studded series of events across the five days, including a Symposium, category workshops and a new consumer research initiative.
This will be travel retail's first-ever Virtual Expo, which also features a Symposium led by some of the industry's key thought leaders.
Our very own Founder and President, Heidi Van Roon is scheduled to speak on retail sales, staffing fundamentals, and post COVID-19 impacts on consumer behaviour.
Follow our macro-level priorities during the rebound period are highlighted in more detail in our SPARK COVID-19 SPOTLIGHT SERIES – The Rebound, The Trinity Initiative and AIRPORT Update.  A sketch of the micro-level insights that we are prioritizing from an HR and Sales standpoint are addressed in Post COVID-19 Staff Fundamentals and Post COVID-19 Consumer Behavior.
Admin
Great coverage by Mark Lane of the Moodie Davitt Report about our participation in a campaign for emerging UK no/lo spirit brand CleanCo in United Airlines Club lounges across four US airports. What an amazing team. It was an
Admin
We always enjoy recruiting through our network. Perhaps you or someone you know is interested in a temporary fragrance Beauty Advisor position at WDF YVR from April 3rd to June 7th. This opportunity is suited for someone with beauty/fragrance
Admin
Join SPARK at the 2022 Summit of the Americas. The Summit of the Americas is the International Association of Airport and Duty Free Stores annual show and will return as an in-person event! The International Association of Airport Duty