RECRUITMENT
SPARK provides global brands and retailers comprehensive travel retail recruitment and staffing services.
The SPARK sales-specific qualifying processes are marked by the most competitive prices and almost famous airport-specific practices. Our candidate database is among the best (if not the best) in the industry and has resulted in many tenured placements with satisfied luxury retail brands.
We support the full-cycle process and manage the candidate buy-in through the sometimes-complex process and timeline. Airport recruiting is our core, we mitigate common breakdowns and ensure details are supported. Recruiting is the toughest sale of all because a human decision rests on either end of that transaction. This is not hard; it just requires discipline and good communication.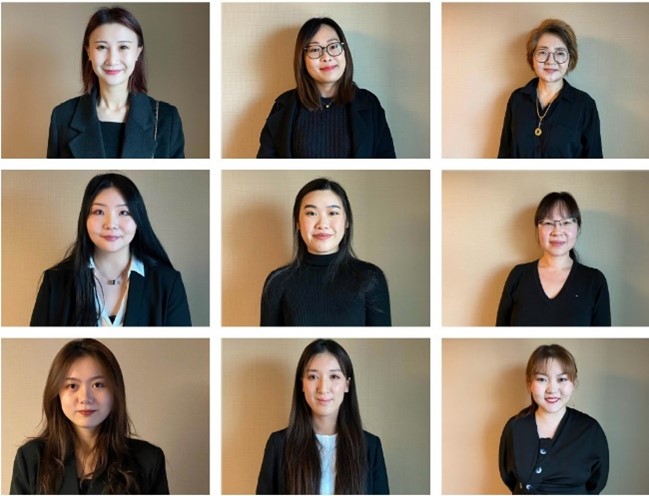 This composition of candidates is an example of a single-day recruitment fair. We invited 22 shortlisted candidates prior to the full-day event and booked individual or group appointments resulting in 12 best-in-class finalists with the required experience, confirmed work authorization, full availability, desired language skills and professional presentation skills.
We have successfully placed candidates in Vancouver, Toronto, Montreal, JFK, Newark, and Seattle. We have also run test markets in Los Angeles, San Francisco, Honolulu, Chicago, and Las Vegas. Bulk Recruitments for 5+ positions are quoted on a request basis.
GUARANTEE: If the recruitment fee has not been recouped or if the placement is not successful within three months, SPARK will re-do the service or issue a full credit.
The investment into the sales function is directly measurable and ROI positive. The sales team is the front line of our industry and USP of the travel retail industry. The right people assets make all the difference!
Discover how recruitment supports the Top Line today!
WHAT OUR CLIENTS HAVE TO SAY
CORPORATE TRAINER
"We really should have videotaped the group makeup interviews and recruitment event. It is an example of how it really should be done."
Corporate Retail Trainer – Travel Retail, US
HR MANAGER
"The former recruitment agency submitted zero qualified candidates in three months. We then contracted SPARK and hired six candidates within six weeks. We are happy, happy, happy."
HR Manager – Luxury Retail, Canada
REGIONAL DIRECTOR
"The Beauty Advisor team staffed by SPARK is among the top for professionalism and sales performance across our North American airports."
Regional Director – Travel Retail, US