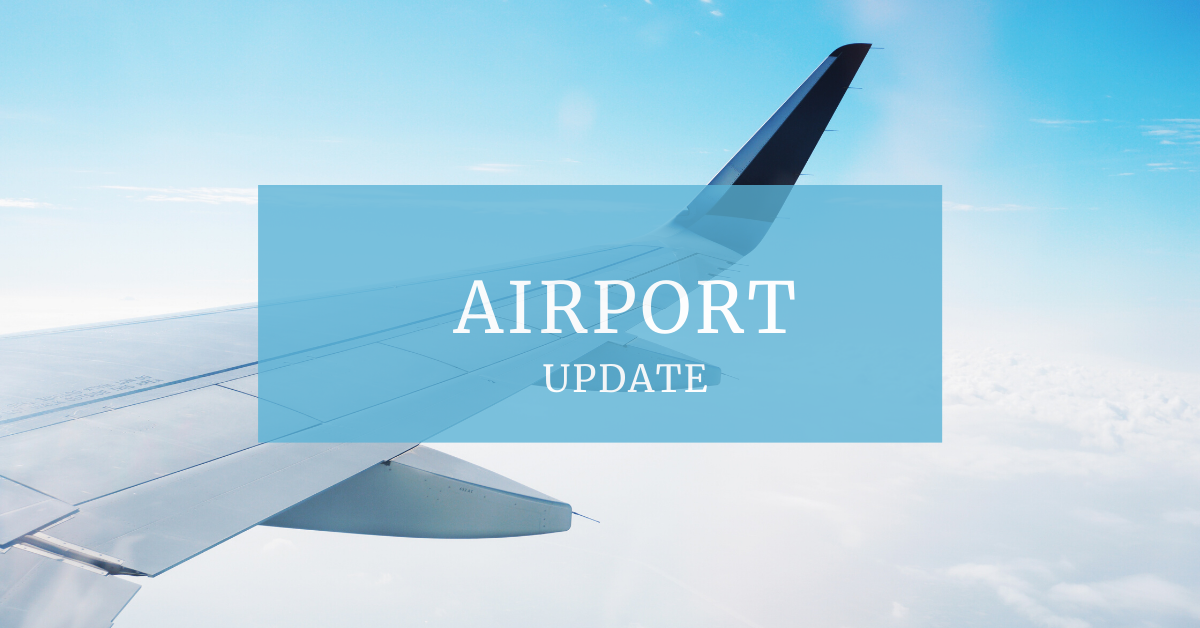 Airport Update – August 2020
Capital investments and airport infrastructure improvements provide vital context for the development of the Travel Retail industry. Airports have come to depend on non-aeronautical revenues and in many cases, terminal expansions include square footage attributed to retail and F&B concessions.
Some construction projects in the US are accelerated during the COVID-19 travel and tourism slow down to advance timelines and to save costs. The downturn in air travel is providing a window of low traffic scenarios that substantially benefit complex projects. The benefits are many, including savings attributed to running projects simultaneously as opposed to sequentially, lowering of risk and lowering of operating cost. In addition, the availability of labour from private sector parties has further contributed to the rationale for advancing construction in several locations.
Here is a sketch of the various updates that we have come across: https://issuu.com/ramon-airportxnews/docs/2007axn/s/10835532
For previously published information on these and airports such as Montreal, Los Angeles, Newark, Seattle, and Chicago O'Hare please click here: https://www.sparkgroupinc.com/airport-update-june-2020/
TORONTO, VANCOUVER & MONTREAL AIRPORTS:
We are predicting that the travel retail recovery will be led by Canadian airports, therefore a more in-depth look at PAX trends is included here.
MONTREAL – YUL STATS AND FACTS:
The number of enplaned and deplaned international passengers at Montreal Airport for the period of Jan – May 2020 is at 57.8% compared to 2019 counts for the same period or at – 42.2%. The count for transborder passengers for the same period is at 50.2% against the same period in 2019 or at -49.8%. https://www.admtl.com/sites/default/files/2020/ADM_Statsdet_2020_EN.pdf
TORONTO – YYZ STATS AND FACTS:
The Jan – May traffic summary for Toronto Pearson shows a -49.3% change for international passengers against the same period in 2019 and a -53.2% change for transborder volume. https://tpprodcdnep.azureedge.net/-/media/project/pearson/content/corporate/partnering/pdfs/traffic-summary.pdf?modified=20200723150038&la=en
VANCOUVER – YVR STATS AND FACTS:
The Jan – June total for enplaned and deplaned international passengers at YVR is at 40.5% against the same period in 2019 or -59.5%. For transborder passengers, the y/y trend is at 38% or -62%. YVR stats and facts Aug 26
It is encouraging to note that government support for airports is continuing. While much more supports will be required for airlines, cruise lines and associated businesses, these projects demonstrate a government commitment to see travel and tourism recover. While the recovery planning continues with much uncertainty, the prospect of airport expansions is a credible signal amid the crisis.
It is our commitment to stand with all our peers in this industry and to grab on to every ounce of positivity and apply our skills as best as we can to not only defend our workplace, but also the values that make this world a village. Please update us on anecdotal information on any Canada / US airport so we can include this in future updates. We are in this together.
Admin
Great coverage by Mark Lane of the Moodie Davitt Report about our participation in a campaign for emerging UK no/lo spirit brand CleanCo in United Airlines Club lounges across four US airports. What an amazing team. It was an
Admin
We always enjoy recruiting through our network. Perhaps you or someone you know is interested in a temporary fragrance Beauty Advisor position at WDF YVR from April 3rd to June 7th. This opportunity is suited for someone with beauty/fragrance
Admin
Join SPARK at the 2022 Summit of the Americas. The Summit of the Americas is the International Association of Airport and Duty Free Stores annual show and will return as an in-person event! The International Association of Airport Duty