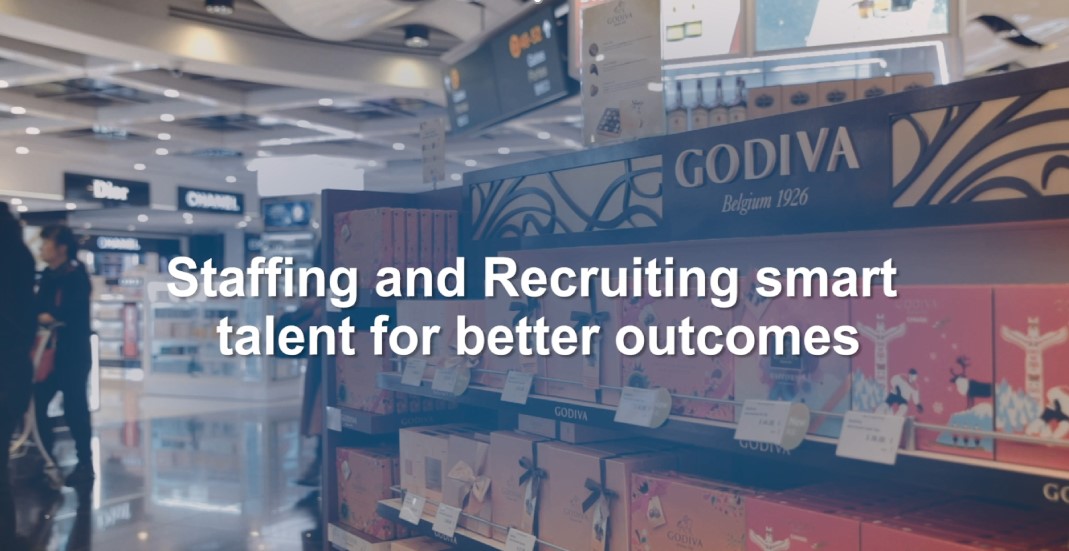 In light of the current pandemic, I thought to sketch a basic overview of the Government of Canada initiatives for Employees and Employers that are in non-unionized settings.  I have also calculated a basic comparison below of the different options. Particularly for brands who are outside of Canada, this might be a good overview to understand Canadian supports at this time.
If you have questions about unionized environments, I'd be happy to refer you to expert consultants / or legal.
You are receiving this information because you are a friend of SPARK and most likely have staff assigned in Travel Retail through an agency employer.  This information is intentionally kept generic, we are in this together as we look to do our very best for staff, candidates, employers and stakeholders.  I will stand corrected on any of these points, as well, information changes rapidly.
The key resources for employees (WDF Business partners employed by Agencies) are summarized here.
https://www.canada.ca/en/department-finance/economic-response-plan.html#individuals
In terms of jobless benefits there are two relevant options for staff who are laid off:
Employment Insurance  EI – must meet the criteria (length of employment and status) This payment is 55% of gross wages and a max of $573 / week available for 16 weeks. As far as I know, everyone who received a layoff notice would be encouraged to apply for this benefit to Service Canada SC.  SC will provide the applicant with a decision if they qualify or not, and if so, determine the amount of the weekly benefit based on a formula of the average number of hours worked in the 8 weeks prior to the layoff notice. The EI benefit is only available to employees of employers who pay the Employer Obligations and maintain an active Service Canada file for each of their staff.
Canada Emergency Response Benefit CERB – this benefit is available to anyone (notably those who do not qualify for regular EI) and it pays $2,000 / month and up to four months for anyone who lost their job because of COVID-19.  Part-Time / Full Time / Independent Contractors, Self Employed, etc.  This benefit is available for applications starting April 6th and tops up the EI benefit if below $2,000 / month for up to four months or until the employee is called back to work.
Note 1:  During the period of layoff an employer can recall the staff as soon as there are hours. After 16 weeks the employer/employee relationship is considered a termination of employment and payment for years of service would apply. The employee would be terminated and in order to rehire the employee, the employer would have to issue a new offer of employment.
Note 2: Typically extended health benefits are suspended during a layoff claim.  In both these scenarios, the employer has no costs since wages and benefits are suspended.
Note 3: Commission/bonus payments that might be payable to employees during a layoff period will cause the benefit to be reduced by that amount.  For example, if an employee is receiving a $2,000 CERB benefit per month and a $500 commission payment is made then the benefits balance for that month will be $1,500.  For employees in either of these scenarios, it is advisable to pay out commission and bonus payments AFTER the layoff period. This is not ideal since funds are needed, have been earned and in fairness should get to the staff especially during financially strenuous times.
The key resources for employers are summarized here:
https://www.canada.ca/en/department-finance/economic-response-plan.html#businesses
A most relevant initiative is the Canada Emergency Wage Subsidy CEWS  – this benefit is for any size business that can demonstrate a 30% reduction in revenues due to COVID-19 (more detail is forthcoming) for each month: March, April, May, June. This wage subsidy is to encourage employers to keep their employees on payroll during this time and it is for 75% of the employees wage up to a maximum contribution of $847/week.  The employer is encouraged to top up the additional 25%, but this is not mandatory. This benefit is retroactive to March 15th and available for three months.
HOW THESE BENEFITS COMPARE  / HYPOTHETICAL SCENARIO:
USUAL EARNINGS
UNEMPLOYMENT EARNINGS
NEW: Canada Wage Subsidy
TITLE
HOURLY WAGE
HOURS / WEEK
GROSS / WEEK
EI – Benefit / WEEK

55%

CERB

CEWS / WEEK 75% of Regular Gross Wages
Employer Top Up 25% of Regular Gross Wages (optional) Agency fees would apply
Counter Manager
$21.43
40
$857.20
$471.46
N/A if 55% > than $2,000/month
$642.90
$214.30 *
Beauty Advisor
$16.75
40
$670.00
$368.50
Topped up to $2,000/month
$502.50
$167.50 *
Beauty Advisor
$16.75
20
$335.00
$184.25
Topped up to $2,000/month
$251.25
$83.75
*Under the CEWS program, the employer can also keep the Extended Health Benefits active, this is especially relevant during a pandemic, not just to access better health care options, but also to keep prescription drugs covered, vision coverage, emergency dental procedures (regular dental procedures are suspended), etc.
In summary, the CEWS program at minimum provides the best benefit to the employees if an employer qualifies.  The CEWS program together with the employer top-up provides the equivalent of regular wages to the employee at a cost of 25% of the previously charged weekly amounts. Notably, the CEWS program keeps the employee in an employed standing.  This is the most generous and consistent payment to staff.  It is not clear what additional costs accrue to the employer if they exercise this option, for example, Employer Obligations on wages. Most likely a 15% of 17% cost is due.  I am looking into this. Also, if commissions are payable they will not affect this benefit and can be paid in addition to this program.  In fact, they can be calculated into this program and are unlimited, but the subsidy maxes out at $847 per week.
This information is a simple summary, it is subject to errors and omissions and government updates.  At this point, with most staff laid off at airports, they can receive a minimum of $2,000 / month unless they qualify for a higher EI. As you can see regular EI is 45% short of their regular earnings.  SPARK is very active in staying in touch and encouraging our employees with updates and relevant links to ensure the best possible supports. We have a chat group going and we also have a weekly zoom meeting to which friends of SPARK are invited.  We simply want to support connection, industry updates, encouragement etc…
We are happy to answer any questions based on our education, experience and knowledge of the industry. SPARK qualifies for administrating the CEWS benefit. It is also available to new employees that we add to our payroll.  It is a priority to make information available that best supports the business continuity not just during the crisis but also for the rebound period.
Admin
Great coverage by Mark Lane of the Moodie Davitt Report about our participation in a campaign for emerging UK no/lo spirit brand CleanCo in United Airlines Club lounges across four US airports. What an amazing team. It was an
Admin
We always enjoy recruiting through our network. Perhaps you or someone you know is interested in a temporary fragrance Beauty Advisor position at WDF YVR from April 3rd to June 7th. This opportunity is suited for someone with beauty/fragrance
Admin
Join SPARK at the 2022 Summit of the Americas. The Summit of the Americas is the International Association of Airport and Duty Free Stores annual show and will return as an in-person event! The International Association of Airport Duty