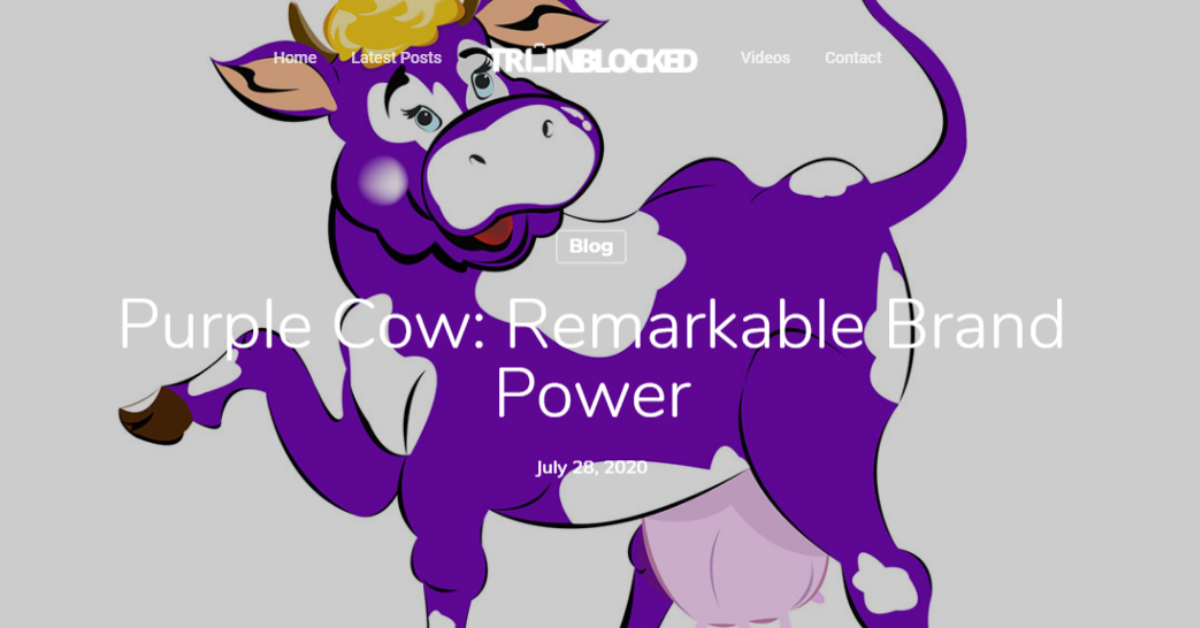 Customers are shopping luxury brands. Full stop! For that reason, the priority for empowering brands needs to remain at the forefront of every idea that moves retail forward. Brands deserve centre stage to deliver customer excitement. The Purple Cow approach, borrowed from Seth Godin's book, is a good reminder that only the remarkable is memorable.

The airport, retailer, brand and customer relationship is highly regulated, highly fragmented and highly interdependent. Strong fundamentals have charted an enviable growth trend over the years and Travel Retail has emerged as a darling among retail channels. Yet it is highly vulnerable. READ ON >
This month, our very own Heidi Van Roon, Founder & President, the SPARK Group of Companies, is featured on Trunblocked, talking Brand Empowerment.
Trunblocked is a relevant and sometimes irreverent look at the global airport and travel retail industry. Peter Marshall's influential travel retail blog has also teamed up with UK company Portland Design for a powerful programme and cast for the first in a new series of webinars on 15 and 16 September, aimed at reimagining the future air passenger journey.
Future Airports:
From Here to Where?
September 15th & 16th, 2020
Heidi will also be speaking, part of a larger panel on brands and retail:
Brands and Retail Theatre:  A Bigger or Lesser Choice?
Stewart Dryburgh, General Manager – Nestlé International Travel Retail
Jérôme Le Page, Marketing & Business Development Director – JC Decaux
Heidi Van Roon, Founder & President – Spark Group of Companies
Moyra Race, Founder – Strategic Buying Consulting Services
Rory Sutherland, Vice Chairman – Ogilvy UK
Keep an eye out for more information and buy tickets here to see the entire line up.
Admin
Great coverage by Mark Lane of the Moodie Davitt Report about our participation in a campaign for emerging UK no/lo spirit brand CleanCo in United Airlines Club lounges across four US airports. What an amazing team. It was an
Admin
We always enjoy recruiting through our network. Perhaps you or someone you know is interested in a temporary fragrance Beauty Advisor position at WDF YVR from April 3rd to June 7th. This opportunity is suited for someone with beauty/fragrance
Admin
Join SPARK at the 2022 Summit of the Americas. The Summit of the Americas is the International Association of Airport and Duty Free Stores annual show and will return as an in-person event! The International Association of Airport Duty