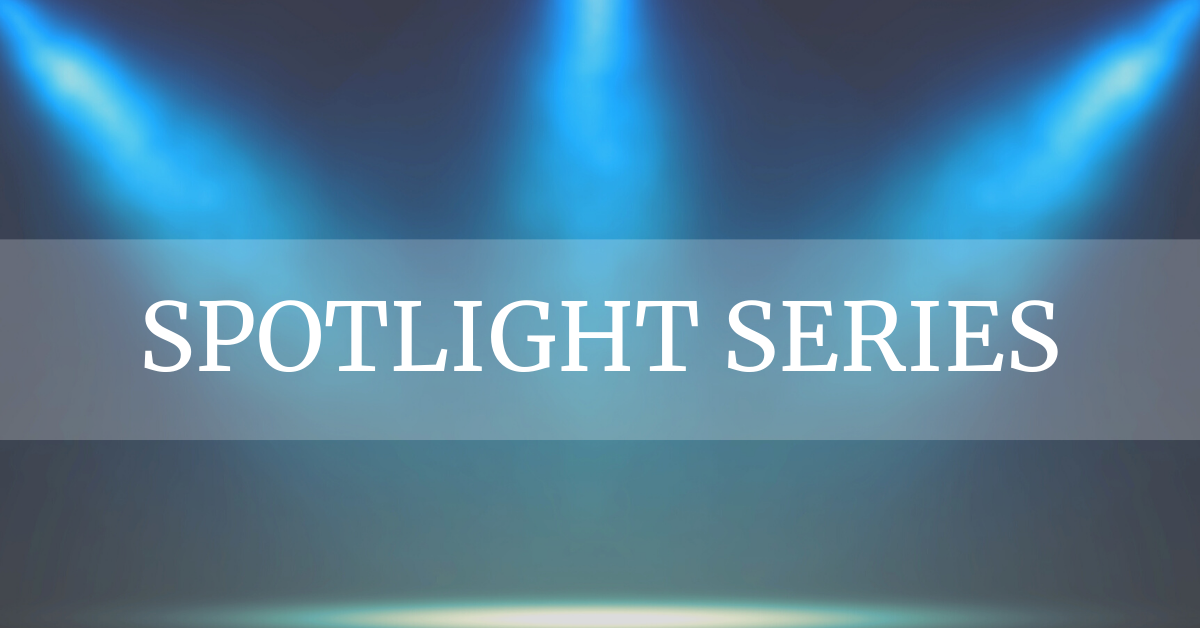 Post COVID-19: Post Pandemic Consumer Behavior
It was an amazing privilege to have a conversation with Martin Moodie on the topic of consumer behaviour in support of the Moodie Davitt podcast series In Crisis – Travel Retail Voices.
To address the topic of post-pandemic consumer behaviour it is imperative to understand the last connecting point so that the line from A to B has purpose and context regardless of industry.
As recently as three months ago travel retail was still proving to be a darling of the retail world for many reasons that a customer will reference when they return to the shop floor. With a historic growth trend that far outperforms the local market, travel retail has survived world events such as 9/11, pandemics, geopolitical events and MAX 8 disasters. Retailers, brands and staff were placing their futures on the continued growth and resiliency of this sector.
Pre-crisis Consumer behaviour was indicating a strong omnichannel trend. The sales approach in travel retail was outpaced by the buying behaviour of the customer. Purchase decisions that rested on the best price increasingly diminished the competitiveness of travel retail. The notion that 'duty-free equals a better price' was eroding. More regular and more robust sales training was required before the pandemic began.
Consumer behaviour post-crisis will further emphasize this trend. The market has moved, the pandemic has compounded the urgency to meet the customer where they are at. Pre-crisis fifty percent of customers were referencing online prices while making an in-person buying decision. The pandemic has grown the online channels by approximately 27% with delivery services not being able to keep up with demand.
The sales approach on the shop floor will require a readiness to manage customer objections and changed attitudes. The consumer demographic is globalized and engaged with a brand in the local market, online through e-commerce, and airside in travel retail. The expectation is for most seamless and consistent brand experience across all channels, at all times, and in all locations. The customer has most likely shopped the brand in the local market before departure, may very well be shopping or browsing online on the way to the airport, and reconnecting with the brand in duty-free. This customer is ready for an in-person experience and the more the sales approach can integrate the omnichannel behaviour, the stronger the brand experience and the more brand loyal the customer will be.
Post COVID-19 we will be in a world that is less about competing channels and more about complementary channels. Quite simply put, travel retail will need to highlight and invest into the aspects unique to travel retail. An emphasis on differentiation and privilege will encourage the uniqueness of travel retail. As a complement to e-commerce, the airport experience must build on the fundamentals of delight and exclusivity and brand promise. The consumer will be expecting a gentler, softer approach that is more loyalty focused. There is likely pent up demand in terms of spending and in terms of browsing in person. We will be training our team to anticipate a customer that is cautious yet happy to be in a store again. Travel retail benefits from the added dimension of scarcity. "If I don't buy this now, I may regret it and I will need a valid boarding pass to be back in this store". All planning for travel retail needs to be built on the assumption that the customer is cautious yet ready to engage.
Travellers who do not feel safe post-COVID-19 will likely not browse and proceed straight to the gate. It can be assumed that the customers in the store are the ones who feel safe enough to be there and willing to engage with sales staff who are supportive and excellent at reading a customer.
The pronounced shift to e-commerce during the crisis will accentuate the benefits of the omnichannel accessibility to products. The customer will be satisfied and accommodated on the one hand, on the other hand, they will have high expectations around the in-store sensory and educational experiences. Travel retail as a differentiator sets the stage for brands to shine. The more brands can influence who is representing their product, the better. The right skills will yield a positive ROI in the immediate term and support lifetime loyalty over the long term. Conversely, a detrimental interaction with the brand will be more costly than in the past as the customer's senses are heightened and experiences good and bad will be more pronounced.
Competitiveness and attractiveness of travel retail will continue to benefit from travel exclusives in terms of product mix, promotion and customer experience. The investment into these priorities has helped shape the popularity of travel retail over the past many years with revenue growth that far outpaced the domestic market. The future holds increased expectations. The traveller has become sophisticated, globalized and well served through years of a customer-first philosophy.
The post-pandemic customer sensitivities will take this expectation to another level and with heightened expectations that include health and safety measures. Guidelines for social distancing and new requirements for physical infrastructure is still forthcoming. Not only is our customer different and our sales staff different, but also our spaces will be very different. As of April 20th, CANADA has mandated face masks for travellers post-security. How beauty products can be best presented, tested, advised in a post-crisis sales model will most definitely depend on the support and skill and sophistication offered to the front-line staff.
Liquor and Confectionary activations may very well require single-serve and individually packaged samples. Training, supplies and retail floor support for Brand Ambassadors will be required around all activation details. Customers will still expect a brand positive moment that is inspired, engaging and compelling. The brand ambassador will become more effective in one on one interactions and likely require more time on the conversion. The KPIs for Brand Ambassadors will likely reflect fewer customer connections per hour, lower average sales per hour and lower conversion rates. The performance expectations for Brand Ambassadors need to support the targeted ROI and activation objectives both qualitatively and quantitatively.
m1nd Set travel retail research highlights the 5 Things to Know about brand beyond value are: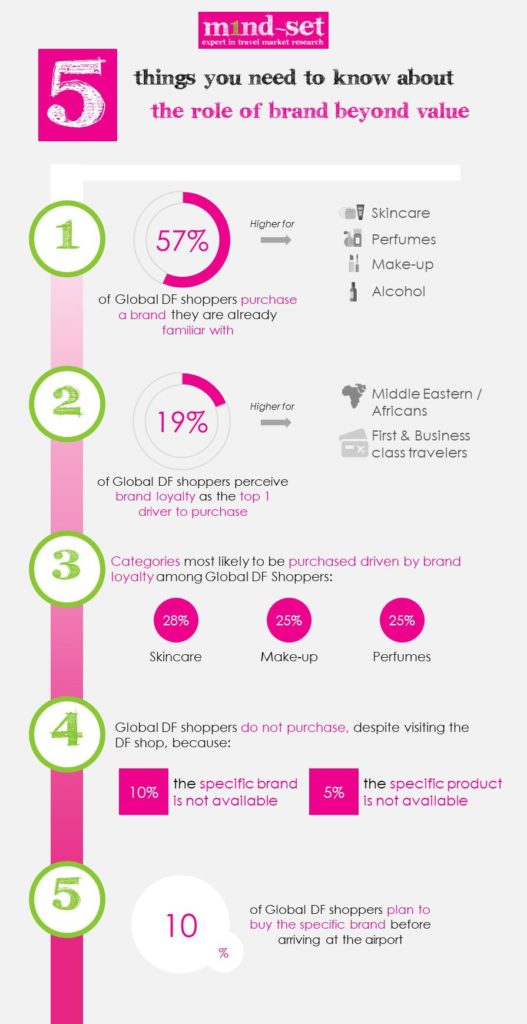 https://www.trbusiness.com/regional-news/international/m1nd-sets-five-things-you-need-to-know-on-the-role-of-brands/185651
The industry seems innately wired to recover. While we do not know the timeline, we can be confident that the consumer still has many reasons to cherish airport shopping. In addition, airport authorities have a vested interest in supporting retail as an essential source of revenue for capital projects and for lowering travel costs. The industry has solid fundamentals in place including great retailers, the partnering of global brands and the best of talent. There is not a place I would rather be than with a group that rallies to defend this, our wonderful workplace.
Author:
Heidi Van Roon M.B.A. CPHR SHRM-SCP
Founder & President for the SPARK Group of Companies
Heidi gives voice and leadership to Sales and HR excellence for Luxury Retail. Her no-nonsense approach has proven savvy, effective and genuine. Heidi combines an analytical, practical and caring approach that is focused on connecting customers with brands that they love and in a way that digital can't. Heidi's leadership style is founded on well-informed context, courageous and creative collaborations, bespoke promotional programs, and genuine heart. SPARK has been named North America's most professional and highest performing sales team by some of the world's most prominent luxury brands.
Admin
Great coverage by Mark Lane of the Moodie Davitt Report about our participation in a campaign for emerging UK no/lo spirit brand CleanCo in United Airlines Club lounges across four US airports. What an amazing team. It was an
Admin
We always enjoy recruiting through our network. Perhaps you or someone you know is interested in a temporary fragrance Beauty Advisor position at WDF YVR from April 3rd to June 7th. This opportunity is suited for someone with beauty/fragrance
Admin
Join SPARK at the 2022 Summit of the Americas. The Summit of the Americas is the International Association of Airport and Duty Free Stores annual show and will return as an in-person event! The International Association of Airport Duty