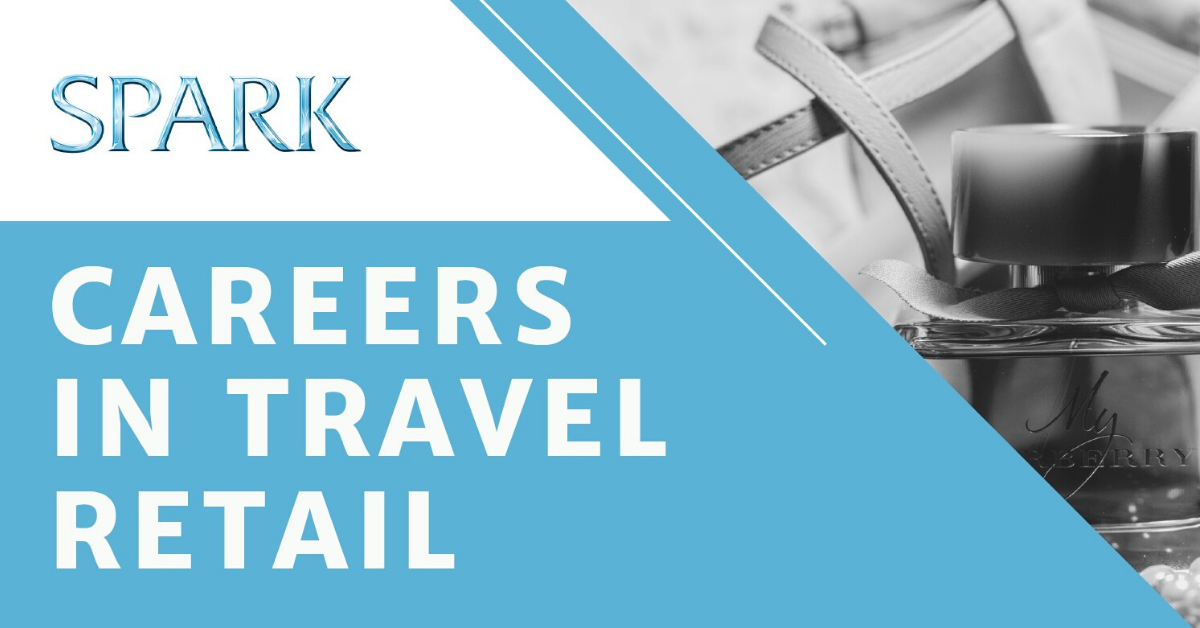 Travel Retail offers diverse and dynamic career paths in the duty-free areas of airport terminals, cruise ships and international border shops where global retailers and global brands depend on aspiring professionals. SPARK is committed to raise awareness and to educate job seekers on how to best access these opportunities.
Join SPARK for a virtual information session on careers in travel retail. Get insider tips from the leading staffing and recruitment agency in North America.
Learn what opportunities are available, why a career in travel retail is a great choice, what to expect at interviews and how to tailor your resume to get noticed and get hired.
Take advantage of this unique timing to position yourself for an exciting career with brands like Coty, Estée Lauder, Kiehl's, Jo Malone, Shiseido, Dior, Bulgari, Hermes and many others.
Mandarin fluency is desired. Please be sure to note your language skills in your resume.
If you are in California, keep an eye out for a session for the Los Angeles International and San Francisco International airports.
Admin
Great coverage by Mark Lane of the Moodie Davitt Report about our participation in a campaign for emerging UK no/lo spirit brand CleanCo in United Airlines Club lounges across four US airports. What an amazing team. It was an
Admin
We always enjoy recruiting through our network. Perhaps you or someone you know is interested in a temporary fragrance Beauty Advisor position at WDF YVR from April 3rd to June 7th. This opportunity is suited for someone with beauty/fragrance
Admin
Join SPARK at the 2022 Summit of the Americas. The Summit of the Americas is the International Association of Airport and Duty Free Stores annual show and will return as an in-person event! The International Association of Airport Duty